"Study to show thyself approved unto God, a workman that needeth not to be ashamed, rightly dividing The Word of truth." 2 Timothy 2:15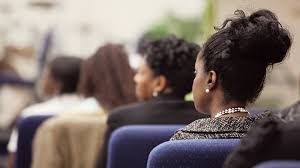 Sunday School
If you have a thirst for studying the Word of God and a desire to do so in a small group setting, then Sunday School at SLBC is the place for you! Sunday School serves as one of the core foundations of the church. It is
an environment where you are totally supported and can ask the hardest questions as you figure out how to apply God's word to your own experiences. It is a chance to talk to others in your class and get answers that are applicable to life's questions.
Join us each Sunday morning from 9:00 a.m. – 9:50 a.m. and share in the experience!
The Bible is both timeless and timely, relevant to the common needs of all people at all times and to the specific problems of today's living. Th
erefore, we are c
ommitted to equipping Christians through the teaching of God's Word. A teaching time where Pastor Caraway and associate ministers dive deeper into the Word and its application to our lives.
Join us every Wednesday and be inspired by the teaching of God's Word.
(Cancellations are posted on the St Louis Baptist Church-Tyler TX Facebook Page)
Children's Church – K.I.C.K
The mission of K.I.C.K (Kids in Christ's Kingdom) Children's Church is to teach children and youth to come to know, love, serve, and accept Jesus as their personal saviour. Led by associate ministers and a staff of dedicated teachers, Children's Church makes the word come to life for Youth, ages 4-13.
Children's Church begins at 10:00am in Family Life Center classrooms.
Please note: Children's Church convenes on the 2nd & 4th Sunday of each month.
Prayer Ministry
"Look to the Lord and His strength; seek His face always."
I Chronicles 16:11
The Prayer Ministry joins together each morning, Monday through Friday at 6:00am. Please call in using the numbers below, join them in the morning or listen to the playback for that day.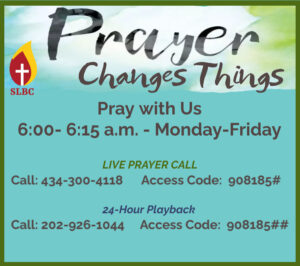 If you have a prayer request, please complete the form below.

All prayer requests are treated confidentially.